■  A lot of engineers with abundant knowledge and experience are enrolled in our company.
■  We have a consistent know-how of all processes other than    manufacturing process outsourced
    to the foundry.

■  We are developing our own complexed Mixed Signal LSI including various analog functions from
    scratch.
■  ASO have enough experience of Digital/Analog boundary I/F especially ADC/DAC and sensor   signal processing system.
■  ASO have enough experience of Ultra low jitter PLL, small amplitude high speed Serial I/F     (SERDES)
■  The microcontroller also mass-produces its own developed products, and it is possible to rovide
     LSIs that meet customer's requirements in almost all fields.
■  We offer our own product (IP) development and contract development services.
■  ASO offer full custom mixed-signal LSI provided for OEM.
■  We also offer porting service to the different processes.
Design service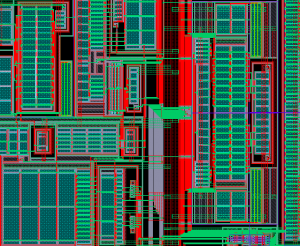 Both analog / digital requirement specifications, circuit design, layout, verification and clean GDS are provided consistently.
■ Digital Design       Create RTL and netlist from required specifications. Create RTL and netlist
                                  from required  specifications. P & R and chip level GDS can also be provided.
■ Analog design      It is possible to provide circuit design and simulation with OA data from the
           required specifications, andOA data after layout + verification. We are focusing
                                  mostly on designing to amplify and filter very small signals and digitize them
                                  with high precision.

■etc                    Ultra low jitter PLL, small amplitude high speed serial interface is rich in design
                                 experience.